Women in Boro 2018 - Lexxis Shands
We had a brief chat with Lexxi Shands @hooks_and_glass about her work. Here it goes.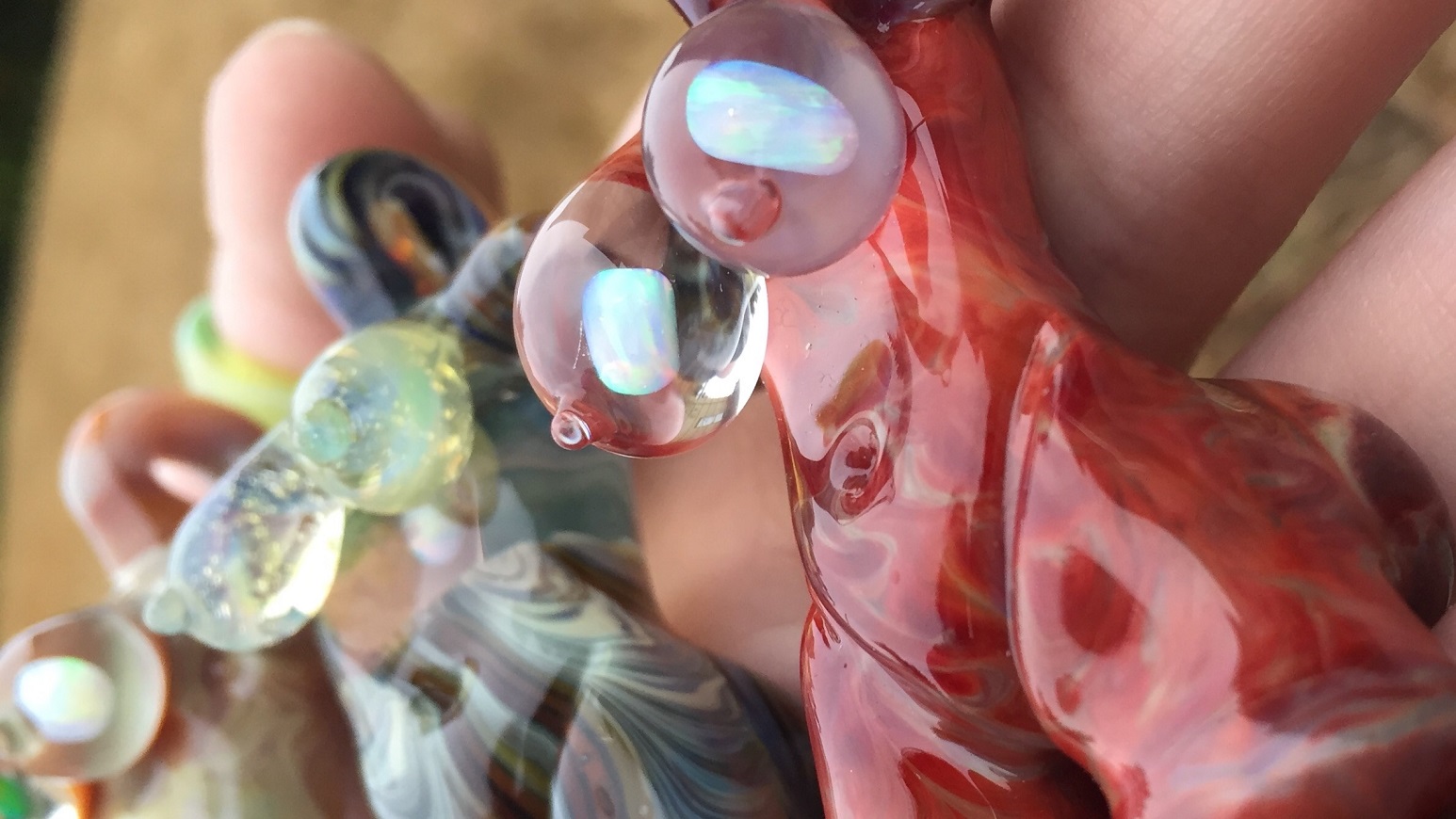 How long have you been working with glass?
I have been working with Boro for almost 3 years but I've only really started working on sculpting women a year ago.
Why did you choose boro? What made you get into it?
The reason why I got into boro was because my boyfriend, Kass was already a glass blower before we started dating and I would sit for hours and watch him blow glass and after a few months of watching him, we got my station set up and I've been blowing glass ever since. I'm so grateful to have such an amazing teacher and partner, I really lucked out. I never really thought my life would be going in this direction, it's has definitely been an unexpected but amazing career choice.
Your work with female form is outstanding. What draws you to do that? BTW, This work has angered some people, we saw your posts on Instagram. We think girl power is awesome and we stand with all female artists.
I'm drawn to the female form because women are beautiful, no matter what size or shape you are. I want my Naked Lady pendants to represent the imperfections that make us all beautiful. I also want to shine light on some hard issues that women face and let them know that they are all strong and beautiful. It's taken me awhile to finally feel comfortable in my own skin and I want more women to feel the same way. I wish there wasn't so much negativity towards the naked body, but some people feel like their opinion is right and it needs to be heard and unfortunately that person decided to take it out on me. I'm all about picking each other up and supporting all art in its many forms
What is your favorite thing to do when you are not melting?
When I'm not melting glass, I love to go on adventures with my boyfriend and my traveling cat, Nugget or you could also find me snuggled up on the couch with them watching The Office.
What lies ahead, what are your plans for the future?
My plans for the future definitely include continuing making Naked Ladies. I'm really hoping to buy a home in the next year and then I'll be able to set up a studio exactly the way I want to! I also have a few new ideas for new ladies and I'm super excited to get to work on them!
You can see more of Lexxi's work on Instagram @hooks_and_glass